Senior Salmon announce back of shirt sponsorship deal
Mansfield Town are delighted to announce a deal with local recruitment specialists Senior Salmon, who will be sponsoring the back of our new home shirt.
Senior Salmon offer a flexible, bespoke recruitment service which is specific to each clients' needs. They specialise in recruitment for commercial, industrial, driving and engineering sectors as they look to place people with specialised talents into specific roles.
They were named as the Chad's Small Business of the Year in 2014 and turned over £10m after just five years of trading.
And the recruitment company's logo will now don the back of the Stags' brand new home shirt for the next two years, replacing Uylett Landscapes, who have occupied the spot for the last two seasons.
Senior Salmon is owned by co-directors Martyn Salmon and Jamie Senior, both of whom are delighted to have agreed a deal with the Stags.
"We sponsor a couple of local football teams at kids' level and we wanted to opportunity to see if we could do something with a larger club, so we approached Paul Nyland around 18 months ago with the opportunity to see if we could sponsor Mansfield Town," Martyn Salmon said.
He put our name on a list and came back to us and said the back of the shirt was up for negotiation and would we be interested in it.
With Jamie Senior being a massive Stags' fan, he jumped at the chance straight away, plus it was the only way he could get his name on the back of the shirt because he was never quite good enough to be able to play for the full team!"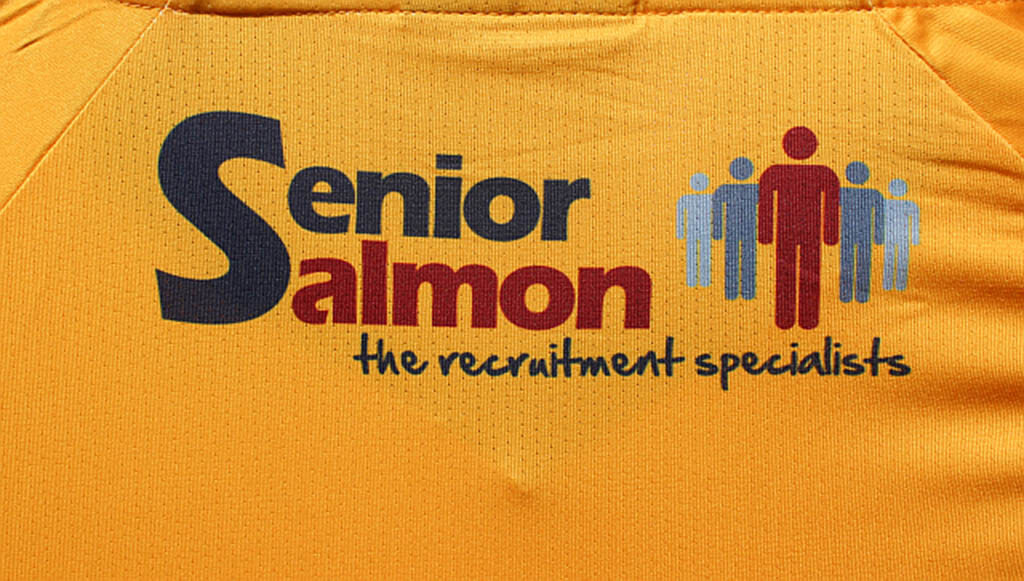 Jamie Senior, a lifelong Stags' fan, says there is a 'buzz' around the town ahead of the new season.
"There's been a good buzz about the town since John Radford's taken over at the One Call and I think the youth side of it, we're seeing more kids in Stags' shirt, there's a buzz about the town with what we've signed in pre-season but for us a business, it's good to see our logo out there.
We deal heavily in the Mansfield and Ashfield area so a lot of our workers come and visit the One Call as well.
I'm really excited. I've renewed my season ticket, my twin boys they've got their season ticket up in the West Stand. We're really looking forward to it.
Steve Evans, being from a recruitment world, he's got a great CV! So I'm looking forward to seeing what he can do and if we're there around about Christmas, I think we've got a good chance of getting in to League One."
Senior Salmon's logo will also occupy the back of the Stags' new home shorts, as well as our away shorts, and our commercial manager Paul Nyland says the recruitment specialists were quick to agree to the deal.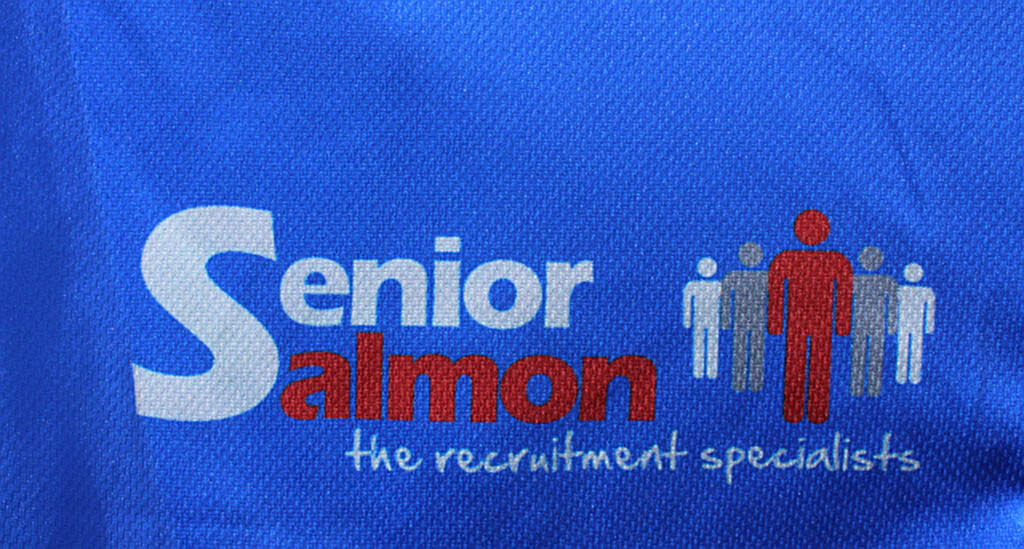 "We've had Uylett Landscapes on the back of our shirts for the last two years, they've been great supporters of the club, and it was time to look for somebody else and the opportunity arose.
When I mentioned it to Jamie, they 'snatched my hand off'."
Source | Mansfield Town